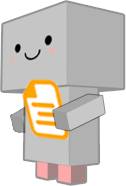 Hello! This menu contains all the Custom things we have. Anything that's not in the game can be selected from here. Pick an element you want to change on the left and select from a variety of user made content.
Apply it directly from here by clicking on it, or if you're gonna use it a lot, press the Star symbol to favorite it. It will add it to the "Liked" subcategory for easy access.
Can't find what you want? Press Create button on the bottom left and make it yourself! We'll help you with things like Emblems and Banners, but other custom things like Classes or Templates are more involved and might require you to draw them yourself. We'll give you instructions though!

Currently only Custom Emblems can be made with Custom Templates, Banners and Classes planned to be supported in the future.

For now, if you've made a cool template or a class border and want it featured on the website contact Nikko at the HearthCards discord.